Home » 2009 » October » 22 » A free CD/DVD emulator for Win32 & Win64
---
7:33 PM
A free CD/DVD emulator for Win32 & Win64
http://wincdemu.sysprogs.org/
Welcome to the WinCDEmu homepage. WinCDEmu
is an open-source software
that allows mounting CD/DVD images by
clicking at the image files in Windows Explorer.
It supports both Windows XP and Vista, is
open-source and completely freeware.
下载地址:http://ystyle.ucoz.com/share2/WinCDEmu-2.3.rar
Each mounted image will be represented by a separate
virtual CD device, as in MacOS.
There is no limit for the number of
simultaniously mounted images: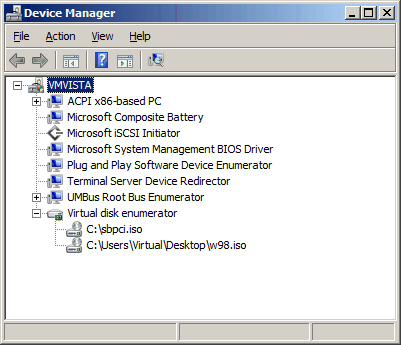 To unmount an image, double-click the corresponding
file in Explorer again,
or simply eject the corresponding CD drive
using the context menu: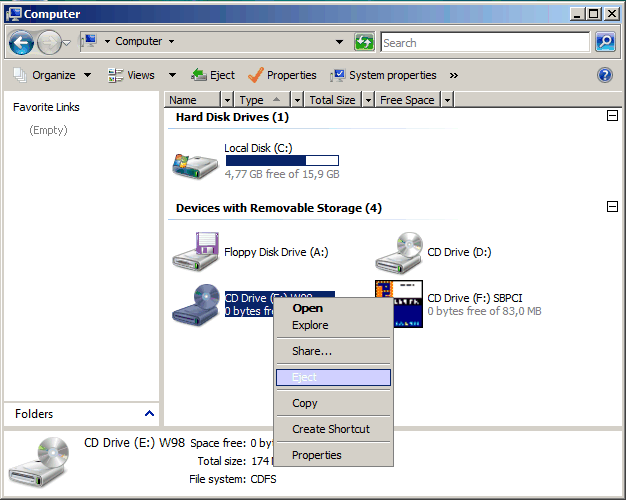 Download
To download WinCDEmu, visit its SourceForge
project page, or use the direct link.

Discussion forum
You can discuss WinCDEmu or report bugs on this
sysprogs.org forum.
Support the project
WinCDEmu is free of charge for any kind of use.
However,
if you want to support the project, you can make
a PayPal donation.
Compiling source code
To build WinCDEmu from the source code, you'll
need to download the BazisLib library.
Windows 2000 compatibility

If you are using Windows 2000 and having
problems with BazisVirtualCD.sys driver,
replace it by the special Win2K build.
Views:
43911
|
|